Pre admission
When the date of hospitalization is settled (whether conventional or ambulatory), a pre-admission paper (Document for scheduled hospitalization) is given which, once made, exempts you from other administrative procedures during hospitalization.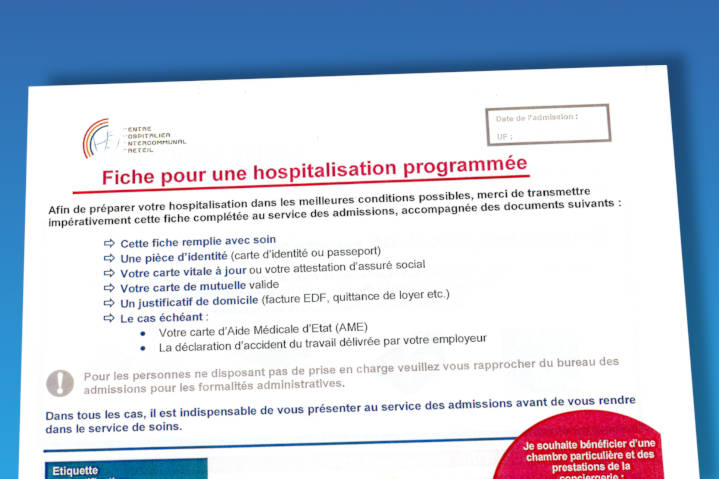 Pre-admission can be made at the reception desk of building A (ground floor), preferably following the anaesthesia consultation:
from Monday to Friday, 8:00 to 17:00,
Saturday, Sunday and public holidays, 11:30 to 18:30.
Please bring with you the document for scheduled hospitalization and all the relevant documentation. All of them can also be sent by:
Discharge
The patient is discharged with a prescription and all the various documents given at the entrance. The patient returns to the reception desk of building A (ground floor) to formalize the procedure and gets "bulletin de situation" for the employer, or any other organization that might demand this type of document (Assurance Maladie, Insurance…). Then he has to make post-operative appointment at the reception desk of building B (ground floor), and for that provides the document given at the scheduled hospitalization.